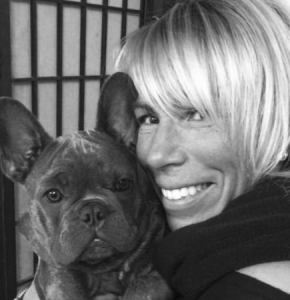 As a resident of Loudonville New York for the last 20 years and a lifelong capital district resident I have tried to give as much as I can to the community and have always been that person to support small local businesses. I have graduated from St. Rose in Albany New York with a BS in Psychology and Mathematics. I have an extensive background in sales, management, company ownership, and a true passion for building relationships with people and of course dogs. I am a local real estate broker and investor for just shy of 22 years. I also do part time work as an interior designer. I have owned two gyms and built the very key relationships that it takes to maintain and keep the business thriving. I also throughout the years have taken in several dogs to board and care for at my home in Loudonville. I love to make clients smile. I love to make dogs happy. When they are happy I'm happy!
My passion for animals has been since I can remember. I have three amazing dogs of my very own. Everyone that knows me knows I adore them and treat them as my little king and two queens. I have a 9 year old fawn long haired chihuahua named Winston, another 10 year old long haired chihuahua named Lily, and last but definitely not least, an adorable 8 year old Tri colored Papillion named Emma. They are my life and the unconditional love and happiness they bring me is unexplainable. If I could, I would take in every dog I could but I know that's just not realistic. So, I have decided to create The Little Dog Lounge to feed this fun passion. The excitement I have to build friendships with other dog owners and hopefully build friendships from client to client is definitely a big part of the plan. We are a close knit community of dog lovers that I plan on building a bigger bond with one another. I want a family type feel and a friendly warm environment. The dogs we take in as daycare, grooming, boarding, or our express wash and go will be pampered, loved, played with, and of course they will have the time of their life at The Little Dog Lounge.
Doggy Daycare Workers, Bather, Receptionist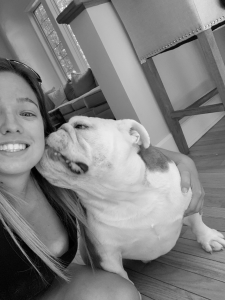 Val has been a valued employee at the lounge for the past 3 years. Her love for animals is what makes Val a cherished employee. All the dogs and the pup parents look forward to seeing her each day! In her downtime, Val really enjoys traveling and reading and spending time with family. Val is a perfect fit for The Little Dog Lounge.
Meet Lacey. Best known as the Loudonville dog whisperer. Lacey started with The Little Dog Lounge the day it opened 6 years ago. She is now the manager and has dedicated her days to care for each and everyone of our little pups and all the executive responsibilities of the lounge. We would be lost without her expertise and the ability to run all the facets of the canine country club. She manages the grooming department, the daycare facility, the overnight stays, and so much more. She is graced with the gift to gab so clients find her just as great as do our canine clients. Although Lacey loves her career at the Little dog lounge, she wanted to add something to her portfolio. She felt like she was missing something. So she recently embarked on a few new journeys. One to reward herself a lifetime of fun and saviness and the other to give back to our great clients at The Little Dog Lounge. She recently received her real estate sales license and is working for Coldwell Banker alongside Maree. She also has developed an array of all natural healthy bite-size snacks for dogs along with a custom fashion for canine line including collars and leashes. Stop in to The Lounge to check it out! In Laceys free time she enjoys spending as much time as possible with her dog Benny.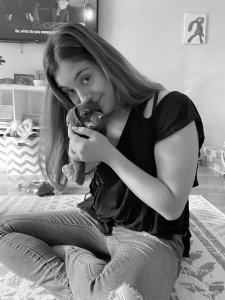 Meet Emma, she is one of our very talented dog groomers. She graduated from the Rochester Institute of Dog Grooming, which is a NYS accredited professional dog grooming school! They are known for their strict and rigorous training in Breed Standard and ACK groom styles. She has been in the industry for 6 years and absolutely loves getting to meet everyone's pets and making sure they are comfortable and well taken care of while here at the lounge!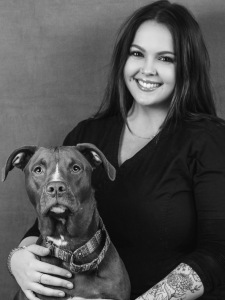 Meet Lucy! Lucy started grooming at Pet Supplies Plus, where she attended their training academy. After two years grooming there, she ventured to a new environment working at an animal hospital, where she groomed for the last three years. She has completed courses to receive certifications and attended multiple conventions to further improve her grooming skills throughout the years. Lucy also studied Animal Science at SUNY Cobleskill, and has a vast knowledge of all things canine. She trained under the head of the Albany K-9 unit, learned a ton of veterinary technician skills from working at the hospital, but all in all, grooming is her passion. In her free time, Lucy can be found hanging out with her dog, Rico, or her two cats, Mees & Toochi. She loves to paint, hike, ride horses & spend time with family and friends.